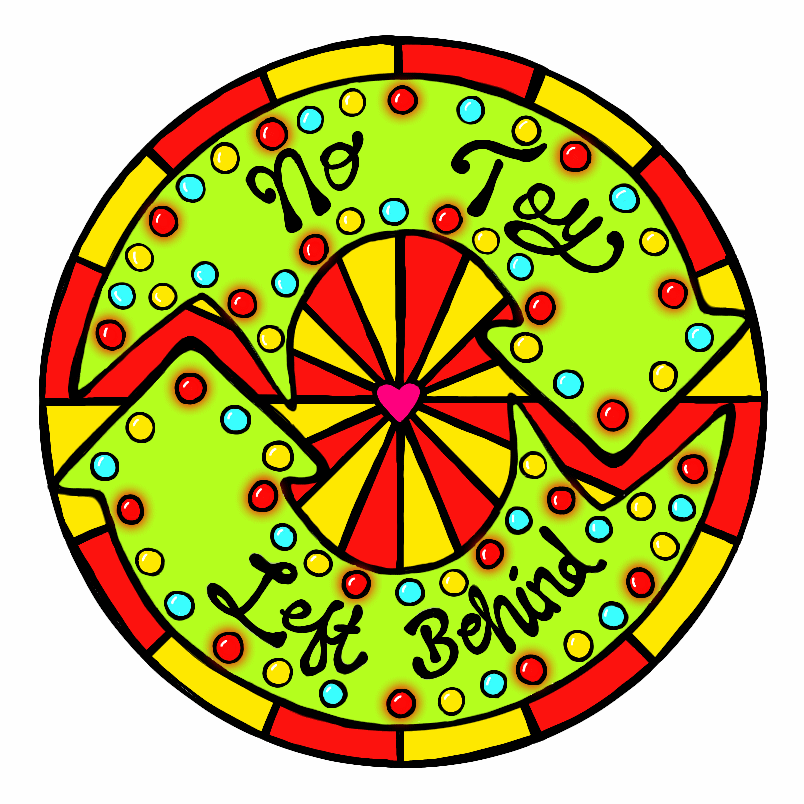 Donate and buy preloved toys and you'll be supporting our not-for-profit community project to support families in need, reduce waste, reduce carbon footprints, run fun workshops and raise awareness of the environmental impacts of consumerism.
A message from our founder:
"We live on a beautiful planet with limited resources. Unlimited consumerism is just not sustainable.
We've all seen the news and we know we need to decrease our carbon footprints but.... imagine this: I've got a niece, Chloe, she's 5 years old. Next week it's her birthday.... and despite good intentions my finger hovers over the Amazon one click button!
And this is where no toy left behind comes in. We are a community project selling gorgeous and giftable second-hand toys and unique upcycled makes. Our mission is to make it easy to love preloved!
This project is going to help our community decrease waste, decrease our carbon footprint and by partnering with our local food bank will also be working to decrease social inequality.
​
Via our fun community upcycling workshops we aim to get people thinking about consumerism and the journey products make from raw material, to the product you buy, to landfill. We hope you choose to support no toy left behind, for the sake of the planet and your pocket!"
The Story Of Stuff is a 20 minute short film about our obsession wtih consumerism and why this isn't a good idea on a planet with finite resources.
​
Suitable for all ages!
Our planet's resources are precious
Let's reduce waste going to landfill
We want to decrease our lifestyle's carbon footprint
Refuse
Reduce
Reuse
Repair
Buying preloved feels good!
buying second hand is good for the planet and my pocket
"the biggest impact of peripheral change is in moving the centre just a little"
Guy Singh-Watson